A Yorkshire man talking about what he loves doing best… or second best! Get to know Alan Pettingale talking about the differences between masonry restoration in the UK and US… and whatever else crosses his mind along the way.
You can expect solid information about restoration on commercial and historic buildings, using a drone to observe what can't be seen from the ground. Alan also enjoys reviewing new tools and toys of the trade. Grab a drink and settle down to enjoy him talk with a few friends who love this stuff as well!
Upcoming Guests
Alan Pettingale: Talking about the Concept of Restoration and how it plays out in today's world
Cavity Wall Tie Corrosion/TMS/BRE329-401/ TMS presentation 
Lateral Restraint Anchors
Ben Harris: Vice President of Engineering at Huckabee on School Storm Shelters 
Mike Schuller: President Atkinson-Noland & Associates on Historic Anchors and Grouting
Dr. Erik Nelson: Nelson Forensics LLC on The importance of Forensics in investigation on old masonry structures 
John Heseltine: General Manager of Helifix (Leviat) on core aspects of wall ties
Beverly Abell: Downtown Revitalization Professional on Main Street remediation and preserving Texas 
Dr. Tom Witherspoon: founder of S&W Foundation Contractors, Inc on piling and underpinning old historic buildings 
Andreas Stavridis: Associate Professor at University of Buffalo on Structures 101 
Craig Bennett: President of Bennett Preservation Engineering PC on Old forts from the Civil War 
Jamie Crawley: Texas Main Street Arcitect and Design Lead at THC program on historica restorations

The Masonry Society
2022 Annual Meeting
October 12-15, 2022




Sonesta Denver Downtown Hotel




Denver, CO
Join us to participate in TMS business and committee meetings (including TMS 402/602 meetings) and network with other masonry professionals at social events.

9th Forensic Engineering Congress
Denver, Colorado | –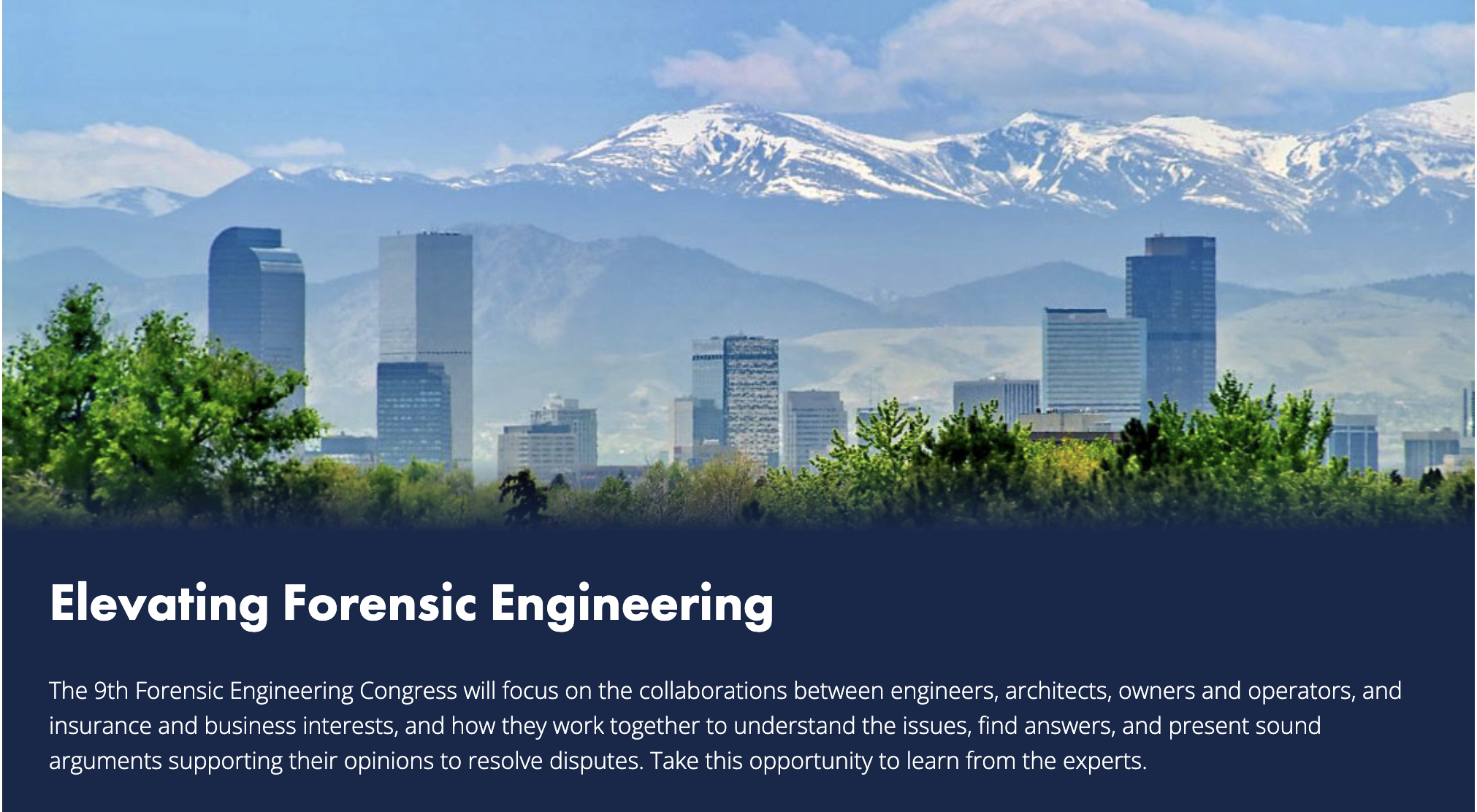 Organized by ASCE's Forensic Engineering Division, the Congress will bring together practicing engineers, academics, and forensic experts from various disciplines to share their knowledge and experience. Attending will provide you with the opportunity to learn from the experience of others, to share your experience by presenting a paper, participate in a committee meeting focused on specific aspects of forensic engineering, attend a workshop led by industry experts, and network in a way that will allow collaboration with others.

14th North American Masonry Conference
MASONRY: REDISCOVER THE POSSIBILITIES

JUNE 11 – 14, 2023
OMAHA, NE
The conference will be jointly hosted by the Durham School of Architectural Engineering and Construction at the University of Nebraska-Lincoln (UNL) and the Nebraska Masonry Alliance (NMA), and sponsored by the Masonry Society (TMS).